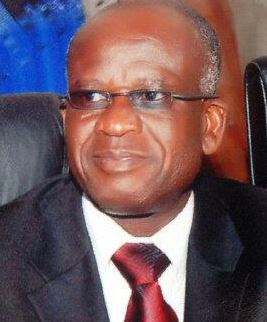 It is with delight that I welcome you to Kings University (KU) Odeomu, a mission and privately run University established to raise quality leaders using real time technology and sound moral standards. We believe that Nigeria as a nation is technologically a virgin land; therefore, KU has been established to bridge the gap and to help launch Nigeria into the 21st century by advancing the frontiers of technological education and bridging the gap between the Town and the Gown.
At Kings University, cutting edge research and exceptional training go together to extend the frontiers of knowledge in the broadest range of disciplines. Our mission is to raise leaders in the Arts, Humanities, Sciences and Engineering as well as the Management and Social Sciences, among others.
As a University, we are determined to translate the vision of the founders into reality in the world of learning and make significant impact in the education landscape. We have bold strategies to take KU to the future, based on a clear vision of developing the intellect and honing up talents that will make a difference in our dear nation, Nigeria and the world at large.
The Kings University, Odeomu, is a place to visit, with a welcoming environment made up of hospitable people, beautiful landscape and aesthetic architectural designs of our buildings. We place emphasis on discipline and assure visitors of the hospitality of our staff and students. We are particularly favoured with our closeness to Osogbo, the capital city of the State of Osun and the famous Erin-Ijesa water-falls. Making a choice of KU for career development based on our academic programmes will most certainly be a worthy investment.
You are therefore, most delightfully welcome.
Professor Dr.rer.nat. Oladiran Famurewa
Vice-Chancellor