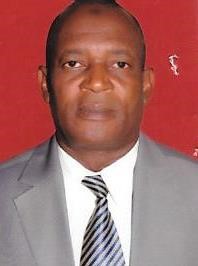 Professor Adewale Lukuman Adesina (Ph.D, Ife) is a Professor of industrial sociology and foundation Dean, Faculty of Humanities, Management and Social Sciences, a member of many professional bodies such as, Canadian Association of Gerontology, Canadian sociological Association, American Sociological Association, international Sociological Association, Nigerian Sociological and Anthropological Association and a widely travelled scholar.
EXPERIENCE
Over 30 years of proven expertise in teaching at the university level.
High skills and experience in conducting research, supervising fieldworks and students in writing of research and field reports with over 53 academic publications.
External examiner to over 10 universities in Nigeria.
Facilitator and Team member PPRHAA, National consultant on patient-centred Quality Assurance (PCQA) scheme in Ekiti State
Member, Communication and Strategy Development Team for DFID/Access to justice.
Consultant, UNICEF's programme on Water and Environmental Sanitation.