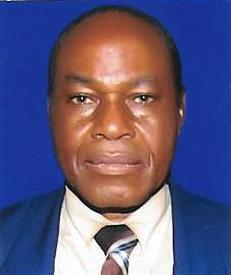 Prof. A.C. Achudume attended Saint Charles Grammar School, Oshogbo from 1962-1966. He also attended Wake Forest University, Winston Salem, N.C. (1972-1976) where he obtained B.A; North Carolina A&T University State University, Greensboro, N.C(MSc); and Atlanta University (1979-1981), Atlanta ., Ga (PhD).
He was a lecturer at Fort Valley College (a system of the University of Georgia USA) 1981-1983. He worked at Obafemi Awolowo University (1984-2012) first at the Department of Biochemistry and at the Institute of Ecology and Environmental Studies.
He worked at various times in several universities as Adjunct lecturer. He has contributed to several local and International Journals and books used at the university level.
He was the first Professorial Provost at Oduduwa University, Ipetumodu and presently at Kings University, Ode-omu shaping and transforming young minds. He is happily married with four children.