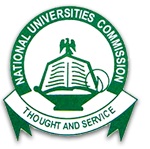 The National Universities Commission has conducted the first ever raking of Open Educational Resources held in institution repositories.
Kings University came out 7th of 20 Second Generation Private Universities ranking and 28th of 160 overall Universities ranking.

Open Educational Resources(OER) are teaching, learning and research materials in any medium, digital or otherwise, that reside in public domain or have been released under an open licence that permits no-cost access, use, adapt and redistribute by others with limited or no restrictions.
Congratulations to the management and staff of Kings University on this milestone stride.