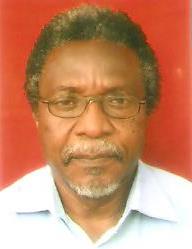 The Reverend Canon B. F. Akindojutimi, a graduate of the Universities of Benin and Ibadan respectively, started his career as a Librarian with Nigerian Institute of Social and Economic Research, Ibadan in 1983 after completing a Master of Library Studies at the University of Ibadan.
He later joined the services of the University of Ife, now Obafemi Awolowo University, Ile-Ife in 1985 as Librarian II and rose through the ranks to become Deputy University Librarian.
He worked as Visiting Principal Librarian at the University of Ado-Ekiti as well as pioneer Visiting Principal Librarian/Acting University Librarian at Wesley University of Science and Technology, Ondo. He is well published in local and foreign journals.
He is married with two sons. He loves reading, travelling and gardening.