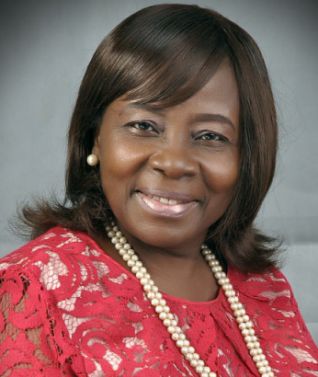 A graduate of Cape Coast University and University of Ife (now Obafemi Awolowo University), Mrs Dorothy Salami possesses a B.A (ED) from Cape Coast University, Ghana in 1973, M.A in English Studies and M.P.A from University of Ife in 1979 and 1988 respectively.
Mrs. Salami joined University of Ife (now Obafemi Awolowo University) as an Administrative officer I in 1977 and rose to the rank of Deputy Registrar in 1995.
As an administrator, Mrs Salami has mentored young administrators not only in the Registry of Obafemi Awolowo University but also at Osun State University where she worked in the Vice-Chancellor's office for three years after retiring from Obafemi Awolowo University.
In her career, Mrs Salami has attended many training programmes in Management, Human Resource Studies and has attended Conferences in institutions including Administrative Staff College of Nigeria (ASCON), Stellenbosch Business School in Cape Town, South Africa, Sida Training in Stockholm, Sweden and an e-Cornell Training programme. Mrs Salami is a CMD Certified Management Trainer.
She is member of many professional bodies. She is married to Professor Babajide Salami, is blessed with two biological children and many adopted children. Mrs. Salami loves reading, travelling and meeting people.