Public Relations Officer
December 3, 2021
2021-12-03 11:33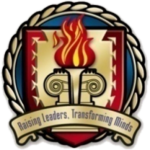 Kings University
Public Relations Officer Vacancy
At Kings University
 Administration
Role: Public Relations Officer 
Job Description Public Relations Officer
Initiates and implements public relations strategies for the University to enable it maintain cordial relations with its teeming publics.
Writes, edits and publishes information products of enlightenment and reference that provide relevant information to all stakeholders e.g. Official Bulletin, Newsletters, Special Releases, Brochures etc.
Monitors public opinion to identify trends and measure public acceptability of the institution's activities as well as identifies public concerns and expectations.
Keeps accurate and up-to-date data bank on all milestone events, newspaper cuttings on higher education related news, newspaper reviews, broadcast materials, press releases, speeches and other communication materials.
Writes copies of corporate advertisements based on requests from relevant Faculties/Departments/Units and event specific issues including congratulatory messages, obituaries etc.
Coordinates all arrangements for corporate and official functions such as Graduation/Matriculation ceremonies etc, inaugural lectures, University lectures, distinguished Guest Lectures, exchange Lecture series, staff parties, tours and receptions for dignitaries as well as welcome/send-off parties. The Public Relations Officer serves as or arranges for Comperes at such functions.
Liaises with important dignitaries on visits to the University or arranges outside visits by the University functionaries.
Press Relations – Organizes Press Conferences, interviews, radio/TV talks etc.
Updates the Bulletin, News and Newsletter pages on the University Website.
Any other duties as may be assigned from time to time by the Vice-Chancellor.
Requirements
Sc./BA in Public Relations, Journalism, Communications or a related fieldwith at least 3 years of working experience.
Experience with PR campaigns and media management.
Excellent writing, oral presentation and communication skills.
Candidates are required to be IT savvy
How To Apply
Interested and qualified candidates should submit their applications and detailed Curriculum Vitae with Credentials and 3 Reference Letters to the Registrar via vacancies@kingsuniversity.edu.ng.
All applications should be addressed to:
The Registrar,
Kings University, 
P.M.B. 555, Odeomu, 
Osun State.
Only shortlisted candidates will be acknowledged.