The Registrar
October 25, 2021
2021-11-16 11:12
The Registrar
KINGS UNIVERSITY REGISTRAR
About Kings University Registrar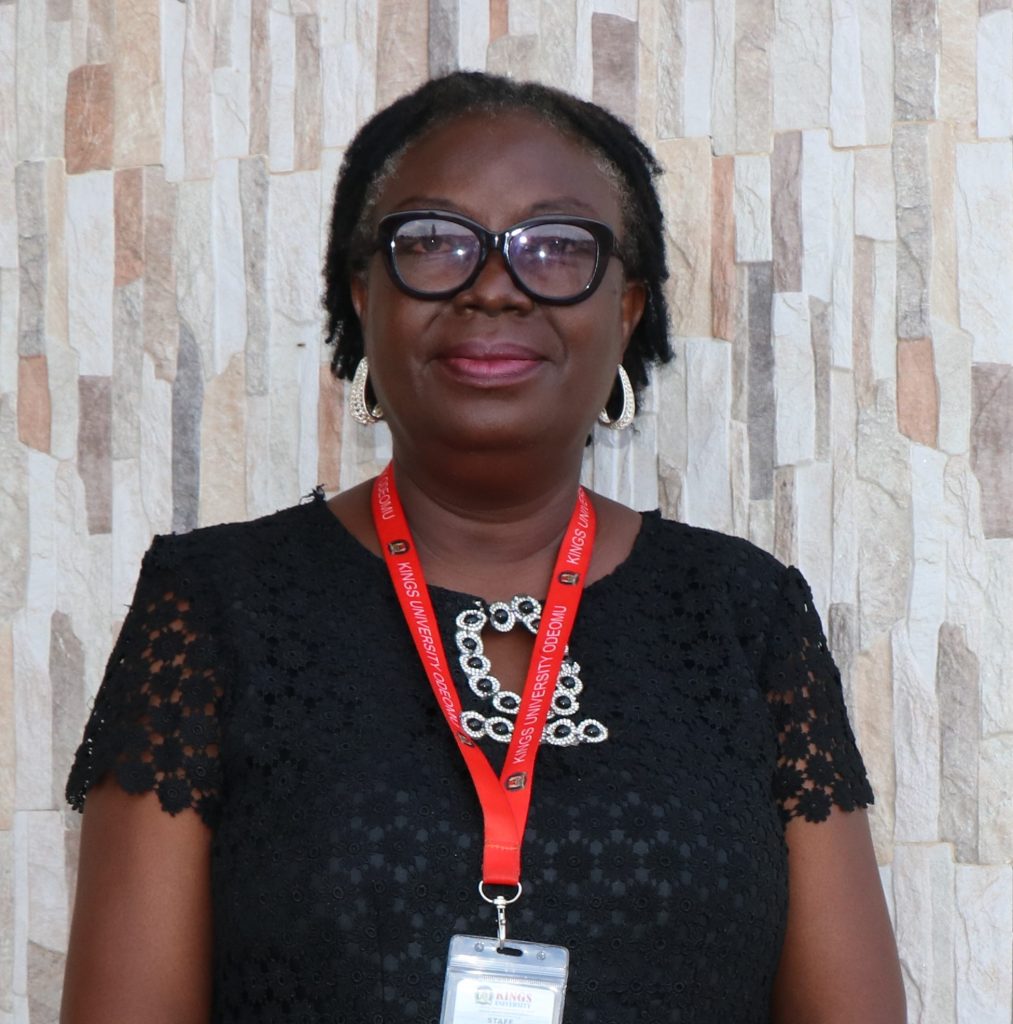 The Registrar of Kings University
Ms. Temitayo Remi Olowola
Temitayo Remi Olowola is a Fellow of the Institute of Information Management (FIIM), a member of the Association of University Administrators UK (AUA, UK), a member of the Nigerian Institute of Training and Development (NITAD), and American Society of Public Administration (ASPA). She was appointed the Acting Registrar, Kings University. Before then, she was a Director at the National Open University of Nigeria, Abuja Headquarters since November 2017 and also served as the Director, Academic Registry.
She has previously served as Deputy Registrar, Council Affairs (2016), and also headed the Staff Training and Development Unit from 2011 – 2016,  was Acting Director, Regional Training and Research Institute for Open and Distance Learning (RETRIDOL) (2009-2011) and Principal Assistant Registrar, Vice-Chancellor's Office (2003-2005)
Temitayo was a member of Kings University's Governing Council from 2015 – 2020. An Ordained Minister of the Gospel at the Kingsway International Christian Centre since January 2014; and  Head of Department Kingsway Bible Institute January 2014 to 2016.
Temitayo holds a Master's Degree in Public and International Affairs from the University of Lagos, a Bachelor of Arts in English from the University of Ilorin, and attended the prestigious Queen Elizabeth Secondary School, Ilorin. She is an Accredited and Certified Management Trainer who has had extensive training experience locally and internationally and facilitates in both the Public and Private Sectors. 
She enjoys golf; and is a Special Marshal of the Federal Road Safety Corps.