The Vice Chancellor
October 25, 2021
2021-12-03 16:32
The Vice Chancellor
Kings University Vice-Chancellor
About Our Vice-Chancellor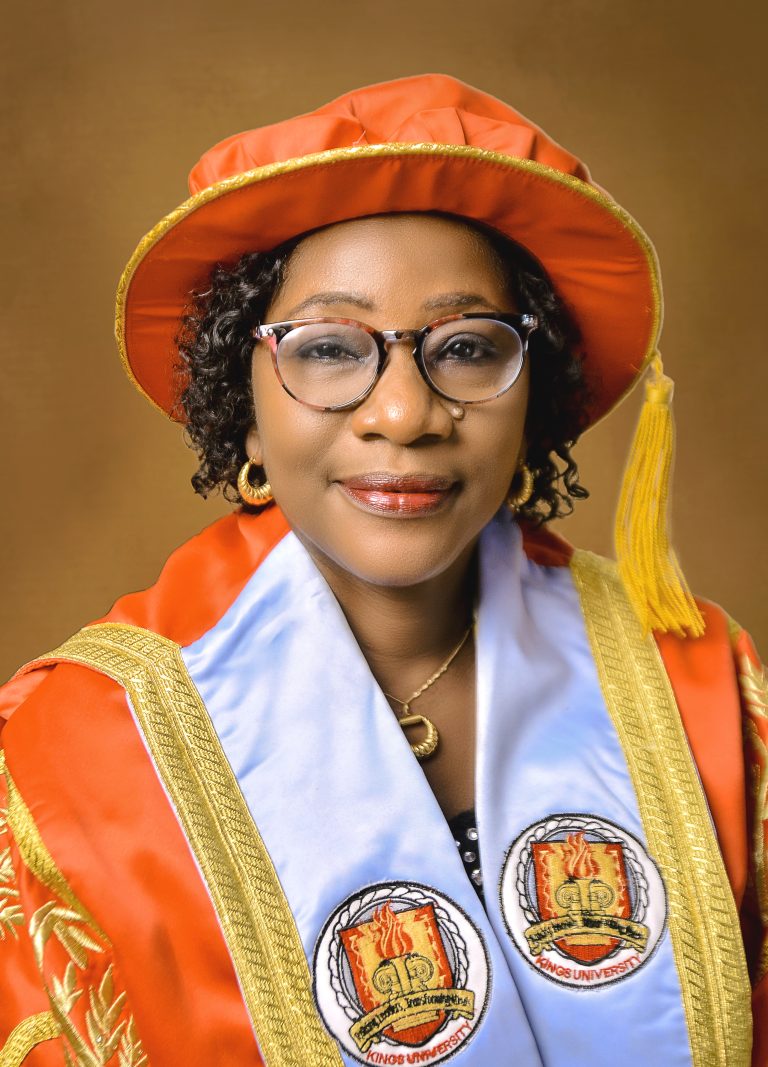 The Vice-Chanellor of Kings University
Professor Adenike Kuku
Professor Adenike Kuku assumed the office of the Vice-Chancellor of Kings University on 1st January, 2020. She hails from Osun State, Nigeria. She is a Professor of Biochemistry (protein science and engineering) at the Obafemi Awolowo University Ile-Ife where she trained and has served in various academic and administrative positions. She has also served in other Universities/Institutions as External Examiner to undergraduate and postgraduate programmes, and Assessor of appointments and promotions of academic staff.
Her academic and intellectual activities had gone beyond the shores of Africa. She is a Fellow of the TRIL (Training in Italian Laboratories) Fellowship and a Research Associate of the AbdulSalam International Centre for Theoretical Physics, Italy.

She is an awardee of the NATO (North Atlantic Treaty Organization); a  Grant that took her to Ettore Majorana Foundation and Centre for Scientific Culture, International School of Crystallography, Erice, Italy; and TETFUND scholarship to the same Institution. She was, at different times, a visiting Scientist at the University of Pavia, and University of Trieste, Italy. She has attended, participated and presented papers at several professional conferences, workshops and seminars in many countries, South Africa, Kenya, Ghana, Italy, France, Netherlands, Canada, UK and United States of America.
Professor Kuku is a member of many National and International Professional Bodies. She has scholarly articles published widely in many reputable national and international journals and serves as co-editor and reviewer to many journals, books and conference proceedings.
From The Office Of The Vice Chancellor
Additional Information
Learn More About Kings University