NUC APPROVES MORE COURSES AT KINGS UNIVERSITY
July 4, 2023
2023-07-05 15:38
NUC APPROVES MORE COURSES AT KINGS UNIVERSITY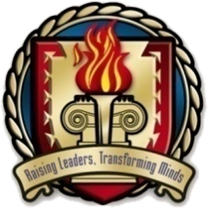 NUC APPROVES MORE COURSES AT KINGS UNIVERSITY
Kings University, Odeomu, has received approval from the National Universities Commission (NUC) to run additional undergraduate programmes effective from 2023/2024 academic session.
The Vice-Chancellor, Professor Adenike Kuku said this approval followed the resource verification exercise conducted in April 2023 by NUC.
In a statement on Tuesday, the University named the approved undergraduate programmes as Nursing Science, Public Health and Medical Laboratory Science all in the Faculty of Basic Medical Sciences.
The Vice-Chancellor, Professor Adenike Kuku described the approval of the new courses as a recognition of the University giant strides in research and development, quality of programmes, faculty, service and excellence that is ever committed to the ideals of a world-class institution. It is also the success that crowned the social investment efforts of the proprietor of the University, Kingsway International Christian Centre. She also appreciated the entire University community for their collective effort towards achieving this great feat.
The newly approved courses will add to the existing programmes which include the following:
Accounting and Finance
Business and Entrepreneurial Studies
Criminology and Security Studies
Economics
International Relations
Languages & Linguistics
Mass Communication
Political Science
Biochemistry
Biotechnology
Microbiology
Cyber Security
Computer Science.
Interested and qualified candidates are by this release invited to apply to any of the new programmes or the existing ones by logging onto portal.kingsuniversity.edu.ng. For further information on the application process, please call 09157896965, 09157896066 or 09158859262.