Proprietor
December 3, 2021
2021-12-03 16:11
Proprietor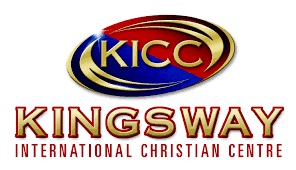 The Proprietor of Kings University is the Kings Ministries Trust A.K.A. Kingsway International Christian Centre (KICC), a Protestant Evangelical Ministry established by Pastor Matthew Ashimolowo in the United Kingdom in 1992. KICC has experienced phenomenal growth and success built on strong leadership, investment in the socio-economic and spiritual needs of multi-cultural communities, and the overall desire and commitment to live according to the teachings of Jesus Christ.
The journey began in September 1992, when Reverend Matthew Ashimolowo and 300 members rented a hall at Holloway Boys School, North London. In 15 years, the congregation has grown from 300 members to 12,000 in attendance every Sunday. KICC has continued to maintain an open, honest and welcoming approach to all visitors. This attracted many more people to come and share in the KICC experience. Our approach also had a positive effect on children and young teens; with a significant increase in attendance figures.
The Church now has branches in the UK and international branches in Nigeria, Ghana, South Africa and other major cities across the world. It is the largest growing church in Western Europe. It has a global outreach through Winning Ways and KICCTV and also regularly streams its services on the internet. KICC runs an international conference and a Women's conference annually and also impacts the community through various outreach programmes.
The interest of KICC in education and personal development is proven by the fact that for most of its life so far, it has established the following amongst other interventions in the education sector:
The Kings College of Excellence is a Bible School that offers both theological and practical life ministry studies. It was formerly known as Kingsway School of Ministry (KISOM).

Dream Assist: a body that helps people to develop skills in different areas of life, such as computer skills, Cisco, etc.

Educational and Career Counselling Department.
The following are the issues that moved the Proprietor to propose the establishment of a private university:
Poor health care delivery in Osun State with very high infant mortality rate and low doctor-patient ratio;

The need to adopt very robust information technology in teaching, learning, research, public service and administration of a university;

The need to incorporate adequate entrepreneurial studies in the curriculum of the university that would make the students employers of labour after graduation; and

The need for the development of a total man.
Additional Information
Learn More About Kings University