Dr. Adeniyi Adijat Bola
January 10, 2022
2022-01-10 20:37
Dr. Adeniyi Adijat Bola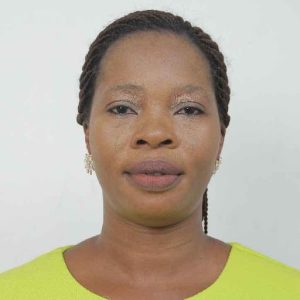 Lecturer in Department of Business and Entrepreneurial Studies
Dr. Adeniyi Adijat Bola
Department:
Business and Entrepreneurial Studies
Faculty: Humanities, Management and Social Sciences
Dr. Joseph Adepoju Tejumaiye
Dr. Adelabu omowale taofeek
Dr. Abimbola Raphael Olugbenga
Dr. Adeniyi Adijat Bola is a seasoned lecturer who has been teaching in higher institutions since 2012. Her teaching experience started when she was employed as an academic staff in Moro College of Education, Osun State. As an academic staff, she taught several courses both in the Departments of Business Administration and Economics. She was the Dean, School of Vocational Studies as well as the Head of Department, Business Studies. 
In 2016, Dr. (Mrs.) joined the service of Wesley University, Ondo State. She was employed as an academic staff in the Department Business Administration. During her stay in Wesley University, she taught several courses in the field of Business Administration at the undergraduate level. At the university, she was assigned several administrative duties such as Head of Department, Part Adviser and Project Coordinator. In all these positions, she performed creditably well. 
Again, Dr. Adeniyi was employed as a Lecturer II in the Department of Business Administration and Entrepreneurial Studies, Kings University, Osun State. Since joining the university in late 2020, she has involved herself in many scholarly activities such as teaching, research endeavours and mentoring students.  Dr. Adeniyi is hard working in the area of research and publications. She has attended quite a number of conferences and seminars. She has published both in onshore and offshore journals. Her publications are indicative of satisfactory academic growth and increased scholarship.
Business Policy and Strategy