Mr. Johnson O. Oladele
January 11, 2022
2022-01-11 16:24
Mr. Johnson O. Oladele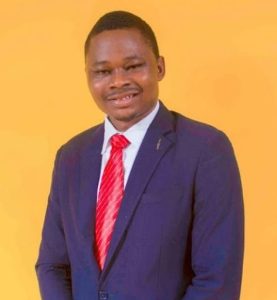 Assistant Lecturer in Department of Chemical Sciences
Johnson O. Oladele
Department:
Chemical Sciences
Faculty: 
Science
Johnson O. Oladele became a graduate of Biochemistry more than a decade ago. His scientific experience includes Immunohistochemistry, enzymes kinetic assays, Enzyme-Linked Immunosorbent Assay (ELISA), microscopy, histology, electrophoresis, spectrophotometry, basic organic solvent extraction technique, handling of experimental animals etc.
His research specializations are phytomedicine, toxicology and molecular neuroscience. Oladele belongs to a number of professional societies such as International Parkinson and Movement Disorder Society, Nigerian Bioinformatics and Genomics Network, International Society of Neurochemistry, etc. He has also received awards and honours in recognition of his efforts, distinguished services and contributions to his career and associated organizations.
He has also received nominations for the Honorary Doctorate degree from London Graduate School; Fellowship of Institute of Management Consultants (FIMC) Nigeria and Honorary doctorate degree (honoris causa) in Public Administration from Africa Institute for Public Administration [AIPA] (Greenfield Executive Education) Ghana.
He has also published many research articles in peer-reviewed journals and four book chapters. He is also a reviewer to a number of academic and professional journals indexed in Elsevier and Springer.