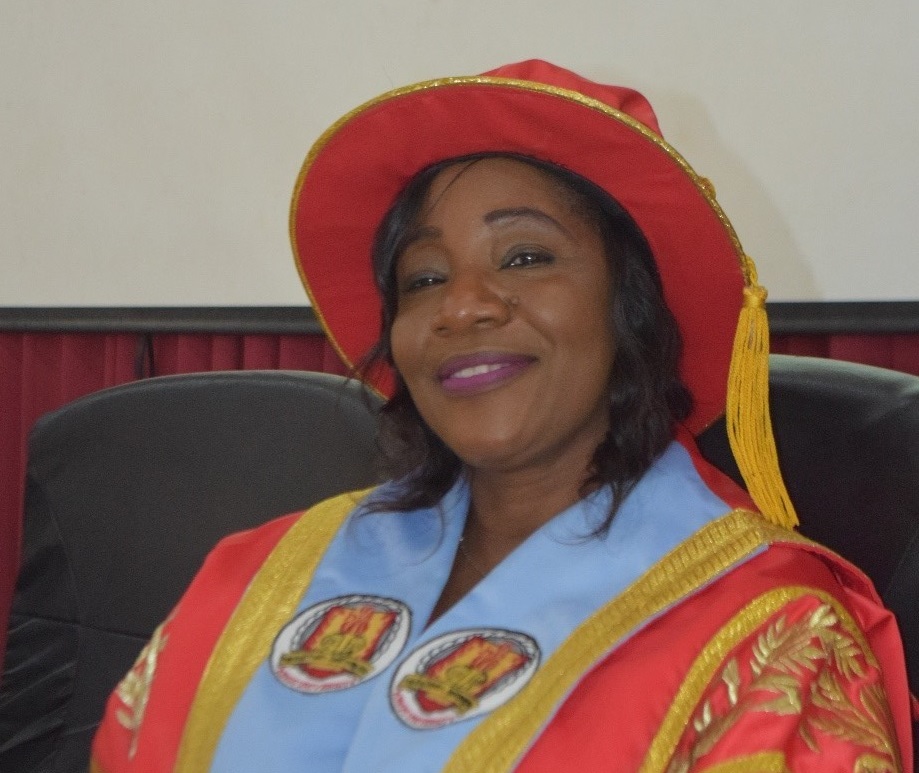 Professor (Mrs) Adenike Kuku was appointed Acting Vice Chancellor of Kings University on 2nd January 2020, following the expiration of the tenure of the pioneer Vice Chancellor, Prof. Dr. rer. nat. Oladiran Famurewa on the 31st December 2019.
Professor Adenike Kuku until her appointment as Vice Chancellor was the Dean, Faculty of Science, Chairman Ceremonials Committee and also a lecturer in the Department of Chemical Sciences.

Behold Our Visionary Vice Chancellor

A seasoned scholar and vision-driven administrator par excellence, Professor Adenike Kuku is poised to lift KU to greater heights given her passion for excellence and charismatic character. Since she assumed office, she has come up with a blueprint for taking KU to the next level as a university that is worth its salt in developing human mind, building capacity, producing competitive young graduates, creating an enabling environment for scholars to engage in cutting-edge research, and, above all, building a university instrumental to engineering and driving national and global development initiatives.
Under her administration, the university is using the Learning Management System (LMS) to give online lectures to the students of the institution in the wake of the COVID-19 pandemic. This system has offered staff and students an online platform to have robust academic engagements, thereby ensuring that teaching and learning are not interrupted despite the physical closure of the learning environment. Hopefully, Kings University will embark on online examination without hitches as soon as lectures are concluded online if resumption is further delayed.
The University can always count on our dynamic Vice Chancellor to deliver on all fronts no matter the odds.
- From the Office of the PRO