VACANCY
June 6, 2022
2022-06-06 18:38
VACANCY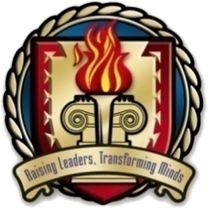 VACANCY
Applications are invited from qualified candidates for the following vacant position at Kings University Odeomu:
Job Title: Systems Programmer
The systems programmer will be responsible for installing and modifying the institution's existing system software. He/she will prepare to install the software by studying its technical capabilities and operations. The ideal programmer will be able to handle the vast majority of task scheduling, file system, memory management, and input/output requirements of our system.
Job Responsibilities:
Installs system programs by loading software into the computer
Uncovers work stoppage and errors by performing routine tests and monitoring output
Repairs errors and work stoppages by entering changes to code
Increases system efficiency by analysing key performance indicators and altering software
Keeps highly-sensitive data confidential
Maintains thorough records by documenting system revisions and changes
Prepares user manuals by writing operating instructions
Maintains strict control of system and monitors programme usage
Ensures that equipment is used according to manufacturer's instructions
Troubleshoots malfunctions and contacts appropriate vendors for repairs
Evaluates new techniques and equipment
Frequently updates knowledge base by establishing personal networks and participating in professional organization
Systems Programmer Skills and Qualifications
Top-notch programming skills and in-depth knowledge of modern HTML/CSS
Proficient with at least the following programming languages: PHP and Java script and Ruby on Rails
Good understanding of relational database systems (MySql), Object Oriented Programming and Web application development
Basic knowledge of Search engine optimization
Aggressive problem diagnosis and creative problem-solving skills
Strong organizational skills to juggle multiple tasks within the constraints of timelines and budgets with business acumen
Ability to work and thrive in a fast-paced environment, learn rapidly and master diverse web technologies and techniques.
Qualifications and Experience Required for the Positions
Possession of a good first degree in Computer Science, Computer/Electrical and Electronics Engineering, Informatics or related disciplines. from are cognized institution with a minimum of Second Class Honours (Lower Division)
Recognised Professional qualification such as CISCO
Considerable number of years of cognate experience.
3rd June, 2022
For enquiries call: 07054177446/08052777070
Only shortlisted candidates will be acknowledged.
Closing Date: Within two (2) weeks of this advert.