Kings University 2021/2022 Matriculation Ceremony
March 31, 2022
2022-04-04 6:18
Kings University 2021/2022 Matriculation Ceremony
Kings University 2021/2022 Matriculation Ceremony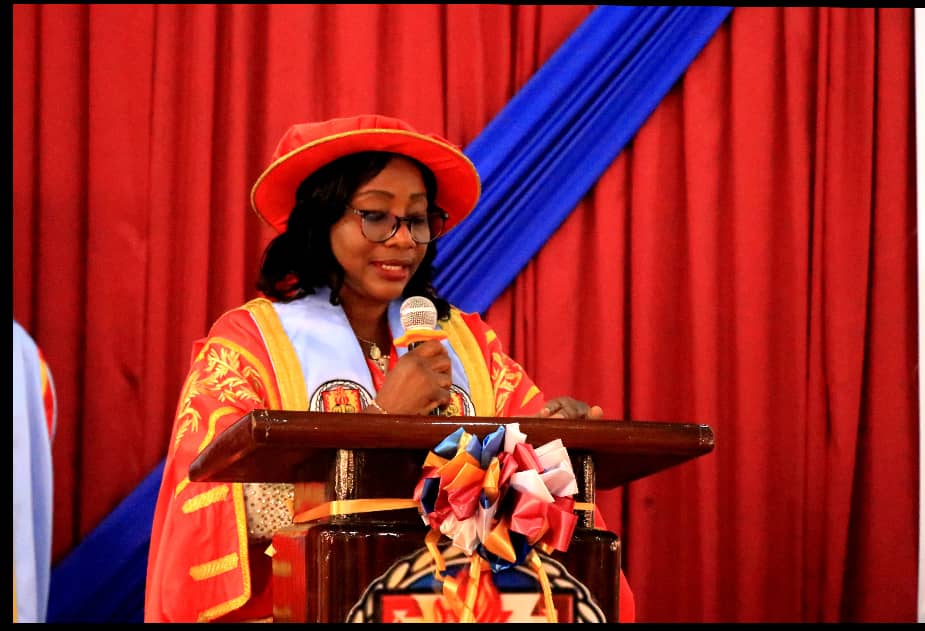 Kings University on Friday 25th March 2022 conducted its 7th Matriculation ceremony and 6th annual lecture which was gracefully attended by dignitaries from all works of life.
In the Vice Chancellor's Address, Professor Adenike Kuku welcomed and congratulated the Matriculating students on their choice of the University. She stated that the institution is focused on nurturing the growth and development of the freshmen and women in all facets of life. In her words, she stated that the Matriculation ceremony is a momentous milestone that signifies the start of an exciting journey that would open new vistas and opportunities in their lives as it is a testimony of their ambition and determination to become someone important in life. She added that taking the matriculation oath signifies the formal admission of the students into the university as members and ambassadors of the great citadel of learning.
The Vice Chancellor also enjoined the students to respect and obey all rules and regulations of the University as they would from henceforth be guided by the University's core values which projects the image of the institution as a centre for learning and character moulding. She also assured the students of a friendly academic environment with robust ICT infrastructures, uninterrupted wi-fi connections, lecture rooms fitted with multimedia projectors consistent with the University's commitment to Technology Enhanced Learning (TEL) and global best practices in education. The University Library holdings are multidimensional with currency and adequacy of books, journals and other educational materials; as well as E-Library that is regularly updated to be in compliance with prevailing technology and relevant ICT standards
The Vice Chancellor therefore implored the matriculating students to make the best use of the resources and facilities at their disposal, participate actively in all programmes and activities of the University.
The Vice Chancellor concluded her address by appreciating the Chancellor, Pastor Matthew Ashimolowo, for his magnanimity and vision. She seized the opportunity to once again wish him a happy 70th birthday as the University join millions of people around the world to celebrate his greatness, uncommon wisdom and philanthropic works. She stated that the university has benefitted immensely from his sterling leadership and benevolence, which has today propelled the University to rank the 31st best amongst 202 universities, and the 16th best amongst 89 private universities in Nigeria. She thereafter appreciated the Chairman, Governing Council, Pastor Dipo Oluyomi and the National Superintendent, KICC Pastor Femi Faseru, both of whom have continued to support the University every step of the way.