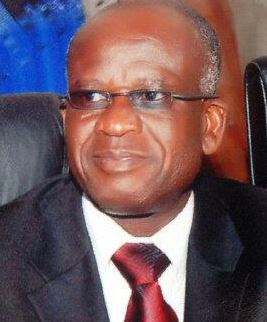 Professor Diran Famurewa was born in 1950 and hails from Ilesa, Osun State. He attended Christian-Albrechts University, Kiel, in the defunct West Germany from where he obtained the Diplom Biologie (Mikrobiologie) in 1979 and Ruprecht-Karls University, HeideIberg, W. Germany and obtained the Dr.rer.nat. in Microbiology specialising in Medical Bacteriology in 1982.
Professor Famurewa won many academic distinctions and awards including the German Academic Exchange Service (DAAD) Fellowship, Third World Academy of Science Fellowship among others. Also, he was an Associate Member of the International Centre for Theoretical Physics, Trieste, Italy. He started his academic career as a research assistant in the Institute of Medical Microbiology, University of Kiel, Germany in 1978. He became a Research Fellow in the Institute of Hygiene and Medical Microbiology, Ruprecht-Karls University, Heidelberg, Germany in June 1980.
Professor Famurewa returned to Nigeria in 1982 and joined the Ekiti State University (then Obafemi Awolowo University), Ado-Ekiti as a youth corper. He later rose to become a Senior Lecturer in 1989, Reader in 1992 and Professor in 1996, respectively. He held several positions of responsibility since inception of the institution. He was the foundation Provost of the College of Science, Engineering and Technology, Osun State University, Osogbo at inception in 2007 till July, 2011 when he returned to his duty post at the Ekiti State University, Ado-Ekiti.
Professor Famurewa belongs to over half a dozen national and International professional associations. He is a co-author of a book, author and co-author of well over 100 articles published in learned national and international Journals. He has also participated in more than 50 conferences, Workshops and Seminars around the World. Professor Famurewa is happily married with children.
Professor Famurewa assumed office as the foundation Vice-Chancellor on January 1, 2016.