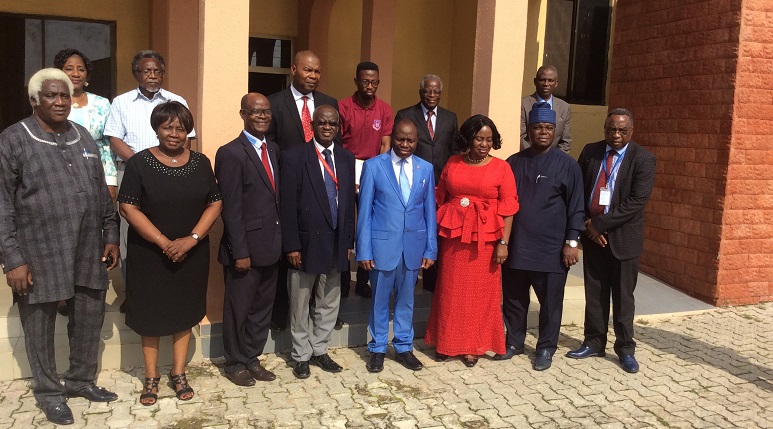 The Chancellor of Dominion University Ibadan, Bishop T.V Adelakun, his wife, Mrs Dolapo Adelakun, the Vice-Chancellor, Prof. Adedoyin Soyibo and members Board of Trustees (BOT) paid a courtesy visit to Kings University.

The Vice-Chancellor Prof. Dr. rer. nat. Diran Famurewa was delighted to receive the team and in his remarks welcomed members of the team. He congratulated the Chancellor in particular on the approval of Dominion University at long last and expressed his excitement that Dominion University has come on board appreciating his resilience. He intimated them on the vision, mission statement, philosophy, and the programmes been offered in different faculties in Kings University.

The Vice-Chancellor of Dominion University, Prof. Adedoyin Soyibo in his speech sought for possible ways of collaboration between the two Institutions particularly in the areas of teaching and research, staff exchange, sabbatical leave engagement, staff development and service of external examiners among others.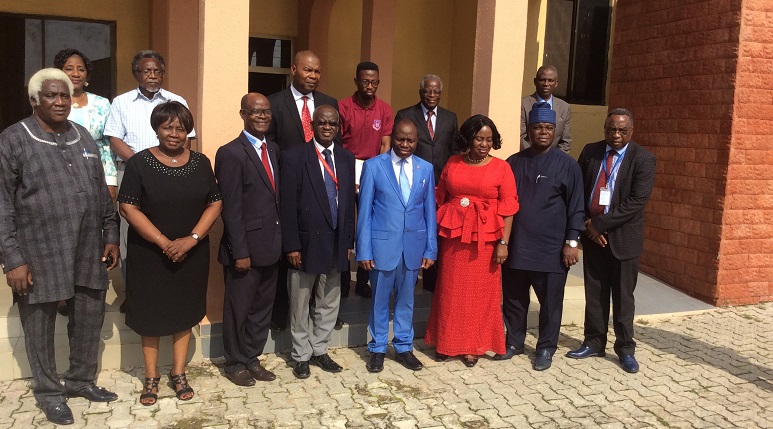 Prof. Dr. rer. nat Diran Famurewa in response to the request, assured Dominion University that despite the fact that Kings University was still young, the Vice-Chancellor however reiterated the readiness for cooperation and collaboration in any way possible to encourage Dominion University in partnership to the benefit of both institutions to the glory of the Almighty.

Others present at the meeting from Dominion University were Dr. O. Osasona, Dr. Jonah Akoun, Elder Bode Oyelami, Elder Femi Yerokun, Mr Abiola Oladele, Perssonal Assistant to the Chancellor and Barr. A. Adetoyibo, the Liaison Officer.

With the Vice-Chancellor on the Management of Kings University were the Registrar, Mrs Dorothy Salami, the University Libererian, Ven. Fola Akindojutini, Dean, Faculty of Sciences Prof. (Mrs) Adednike Kuku, Dean Faculty of Humanities, Management and Social Sciences Prof. Dele Adigun, and the Director of Academic Planning, Prof. Olu Malomo. Also in attendance were Mr. Odekunle (ICT) and the PRO Mrs Ngozi Adigun.