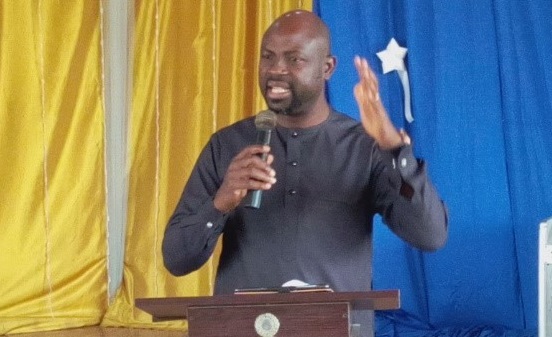 This was the first of its kind in Kings University as Pastor Femi Faseru, a seasoned preacher and teacher of God's word in KICC Maryland, Lagos State holds seminar on marriage relationship. The initiator, Pastor Femi Faseru saw the need to prepare the students for a good and successful marital life after school while promising to be available every last Friday of the month. during the chapel fellowship to deliver the seminar to both staff and students.
He tagged the series "MAKING A CHOICE IN MARRIAGE" (THE ULTIMATE MAN)

The expository text was taken from the book of Genesis 2: 20-23. Pastor Femi while delivering the seminar, spoke extensively on a good marital life. He emphasised that ones' career will be in shambles without a successful marriage which is a way above the success of business or career.

He went further to state that marriage is between a man and a woman but never between a man and a man nor a woman and a woman. He told the gathering that God did not give Adam his wife. It is your responsibility to choose your spouse. He urged students to look beyond the beauty and ephemerals as Adam saw the bone before the flesh. Any choice made in error cannot be reversed so he encouraged all to choose rightly.

QUALITIES OF THE ULTIMATE MAN

• The ultimate man is a respectful man. He respects women, his mother, siblings and treats them with courtesy.
• The ultimate man is a caring man. He is not selfish nor self-centred, he cares, assists and looks after older ones.
• The ultimate man is a goal getter. He must have goals he wants to achieve in life. Any man without a goal, vision or mission is not a goal getter.