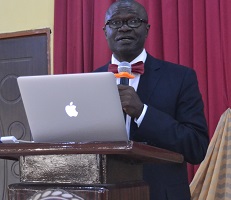 It was an exciting time as the faculty of science brought 'a big fish' which in turn attracted prominent personalities from sister universities like Adeleke, Redeemers, Fountain and OAU to Kings University community.

The guest lecturer, Prof. Christian Happi is a Professor of Molecular Biology and Genomics and Director of the World Bank funded African Center of Excellence for Genomics of infectious Diseases (ACEGID) in Redeemer's University, Ede, Osun State, Nigeria. He has done research work at Harvard University which afforded him the academic chair of adjunct professor in the same University (2004-2007)
Professor Christian Happi, embodies the passion, intellectual drive, and innovative spirit that African scientific leaders need for discoveries that will help the continent stem its scientific and academic challenges. His scientific contributions have gained him the admiration and respect of researchers worldwide in global health. He was nominated by peers and received the 2019 Human Genome Organization prize for lifetime contribution in Human Genomics, in April 2019, Seoul, South Korea. Overall, Christian Happi embodies the real and tangible impact, African healthcare leaders are having in defining solutions to quell the impact of infectious diseases in Africa, where these diseases take the lives of thousands of people every day.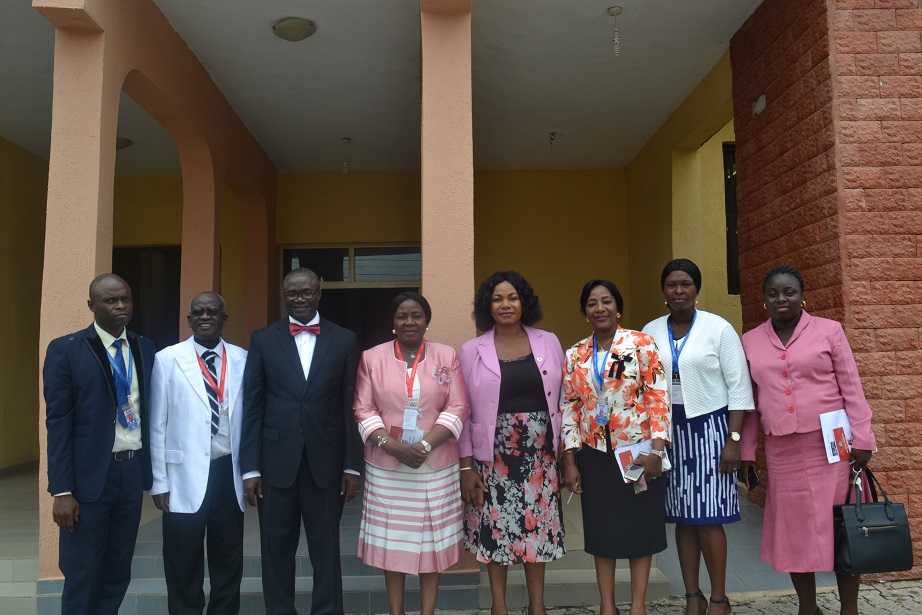 The Prof. spoke extensively on the recent viral outbreaks in many areas of the World is an important reminder of the difficulties of predicting when and where the next outbreak will occur. This also highlight the need to greatly expand our ability to rapidly identify and stop these threats. The 2013-16 Ebola outbreak took many months to detect, and it expanded in part due to the lack of local diagnosis. Similarly, despite regular disease outbreaks by known agents in many places in the world, many more viruses (known and unknown) are circulating undetected.
Prof. Happi, reiterated that Infectious diseases are often characterized by fever, and are among the most common causes of morbidity and mortality in tropical developing countries. They have devastating burden on the African continent, because differentiating the causative agents of fevers are challenging. Advances in genomic technologies have revolutionized biomedical research, and created the potential to transform the clinical care, surveillance, and understanding of infectious diseases.
In his presentation, he provided insights into how to use new genomic knowledge and technologies to:
i. build Africa capacity and leadership toward preparedness and containment of future infectious diseases outbreaks;
ii. promote state-of-the-art genome sequencing and field deployable genetic tools for microbial infections detection in West Africa, and
iii. enable a surveillance network for some of the world's greatest global health threats.
The Vice-Chancellor in his earlier speech thanked the guest speaker profusely for taking time out to honour the invitation to deliver the lecture despite his very tight schedule. He also extended his appreciation to great and well accomplished academics that were present at the occasion of the Faculty lecture such as Prof. Omitogun, Prof. Oluduro (OAU), Dr. Balogun (Fountain university), Prof.(Mrs) Oyawoye (Adeleke University) among others.
The Host, Prof. Adenike Kuku, in her closing remark was delighted and honored by colleagues and friends and appreciated everyone that graced the occasion. Prof. Kuku, in her address reiterated that the aim of the faculty has always been to produce graduates with broad-based knowledge, timely acquired skills and competence towards solving the globally relevant intractable problems in the dynamic and emerging world of science, using scientific approach, at cellular, molecular, physical and structural levels.