ICAN Accreditation Panel Visits Kings University
August 25, 2021
2022-01-17 15:51
ICAN Accreditation Panel Visits Kings University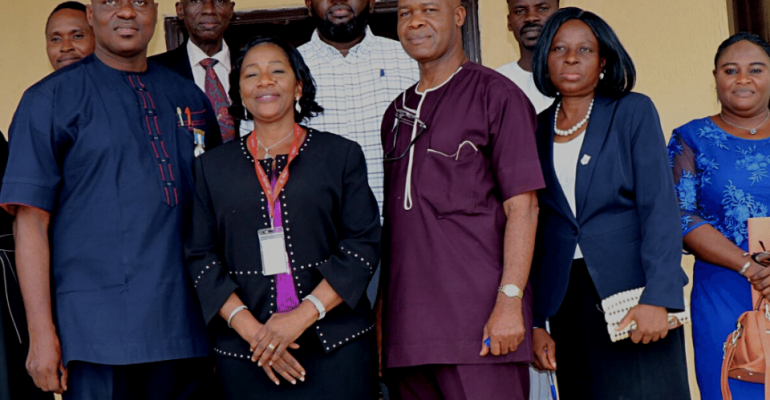 ICAN Accreditation Panel Visits Kings University
The Institute of Chartered Accountants of Nigeria (ICAN) accreditation panel to Kings University has commended the Accounting Department of Kings University for the quality of and facilities available to the students of the department.
The Professor Taiwo Ashaolu led accreditation panel gave this commendation when they visited the institution between the 14th and 16th of June 2021. Professor Ashaolu who also donated books and journals on behalf of the Institute to the University used the occasion to highlights the benefits for the students and staff of accredited Universities. Some of the important benefits are the scholarship scheme for graduates and students of ICAN-accredited tertiary institutions and provision of grants to academic staff, professors, the students associations and study groups to support their research and other academic activities, amongst other benefits obtainable as an accredited tertiary institution.
Responding to the remarks made by the ICAN panel, the Vice-Chancellor, Professor Adenike Kuku, commended the institute for the various initiatives put in place to advance the practice of the accounting profession and their support for tertiary institutions. She particularly appreciated the Institute for the donations of books and journals to the University.
Professor Kuku promised the ICAN panel that the University would continue to prioritize the needs of the Accounting department towards ensuring that they meet the required standard set by ICAN.
Present at the meeting are the University Registrar, Ms. Temitayo Olowola, the Bursar, Mr Adeyinka Adeosun and other principal officers of the University.