Vice-Chancellor Receives the OAU Faculty of Science Distinguished Alumni Award
October 22, 2021
2021-10-25 11:20
Vice-Chancellor Receives the OAU Faculty of Science Distinguished Alumni Award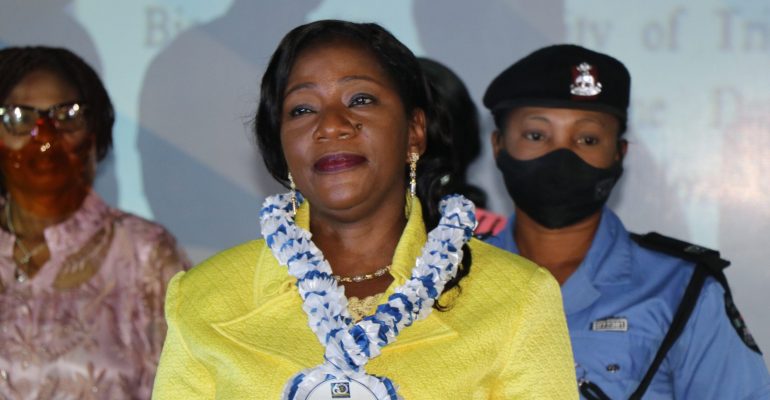 Vice-Chancellor Receives the OAU Faculty of Science Distinguished Alumni Award
The Vice-Chancellor of Kings University, Professor Kuku was recognized for her outstanding contributions to academia and the nation at large culminating in her appointment as the Vice-Chancellor of Kings University, a feat that the Obafemi Awolowo University, Ile-Ife is proud to be associated with.
Earlier in his remarks at the event, the Vice-Chancellor of Obafemi Awolowo University, Professor Eyitope Ogunbodede showered encomiums on Professor Adenike Kuku for her landmark achievements and for being a worthy ambassador and alumnus of the OAU Faculty of Science.
Joining the awardee to receive the award are the husband, Professor Titi Kuku, the Kings University Registrar, Ms. Temitayo Olowola, the Bursar, Mr. Adeyinka Adeosun, the Dean, Students Affairs, Dr. Olu Fawehinmi, Heads of Departments and other staff of the Kings University.